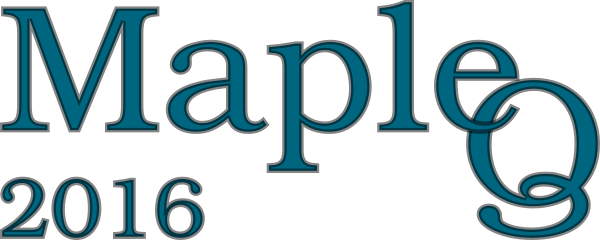 MapleQ is an extension for Google Chrome and Chromium Web Browsers which adds extended support of Maple Computer Algebra System to Maple.TA system.
Here is the demonstration of MapleQ features. Click on the image to see higher resolution screenshot.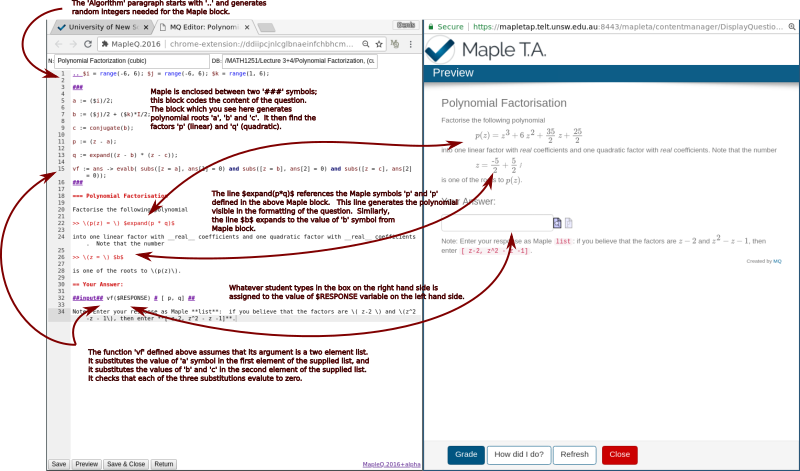 Here is the video demonstration which explains what is happening on the screenshot above.
If you need a quick introduction, please visit Quick Start page.
We also publish a huge collection of samples which can be used to create your own question. Visit our sample page to browse through available samples by category and copy-and-paste samples into the course you teach.
You can download and install MapleQ from Chrome Web Store.
You will need a Chrome Browser; a Dropbox Account and a Google Account (optional). Read documentation before use.